Raindrops on Roses . . .
Scarlet Red Rose Dewdrop Scarf Sash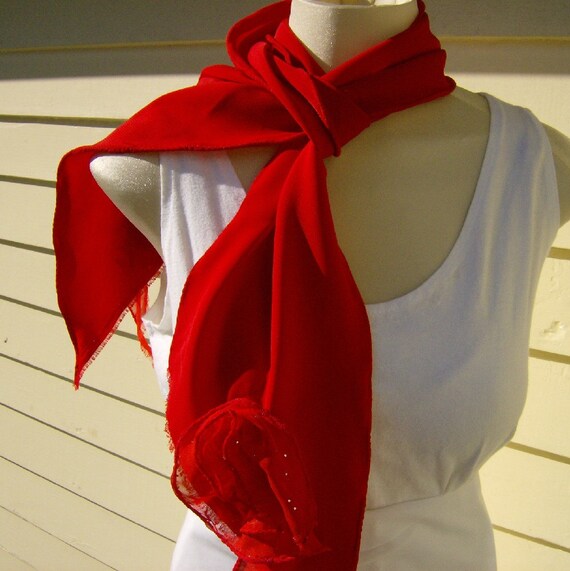 These are a few of my favorite things!
Silver and Gray
I was inspired to create this lovely silver and gray treasury while browsing through my favorite Etsy shops, some of their favorites and circles to which I have been added. These soft grays remind me of clouds and shadows on the snow.
Enjoy!